The German Ice Hockey League DEL implements the Wisehockey sports analytics platform league-wide. Implementation starts immediately, and from the season 2022–23 onward all league games will be played with Wisehockey. In addition to coaching tools and statistics, fully automated real-time analytics enable new digital service opportunities for the league's partner network.
One of the major professional ice hockey leagues of the world, DEL, implements the Wisehockey sports analytics platform. Fully automated real-time sports analytics will be part of all DEL games from the season 2022–23 onward. Nowadays the Wisehockey platform plays an integral role in top tier hockey in Europe, covering four full leagues and thousands of games a year.
"The contract with DEL is really important for us in terms of cementing Wisehockey's presence in the cross-European sports and ice hockey scene. With several major leagues, we continue to produce valuable data to make sports more engaging for bigger audiences. We are also very happy to provide leading hockey analytics to ice hockey development in Germany. It directly boosts all ice hockey in Europe," says Wisehockey's CEO Tomi Mikkonen.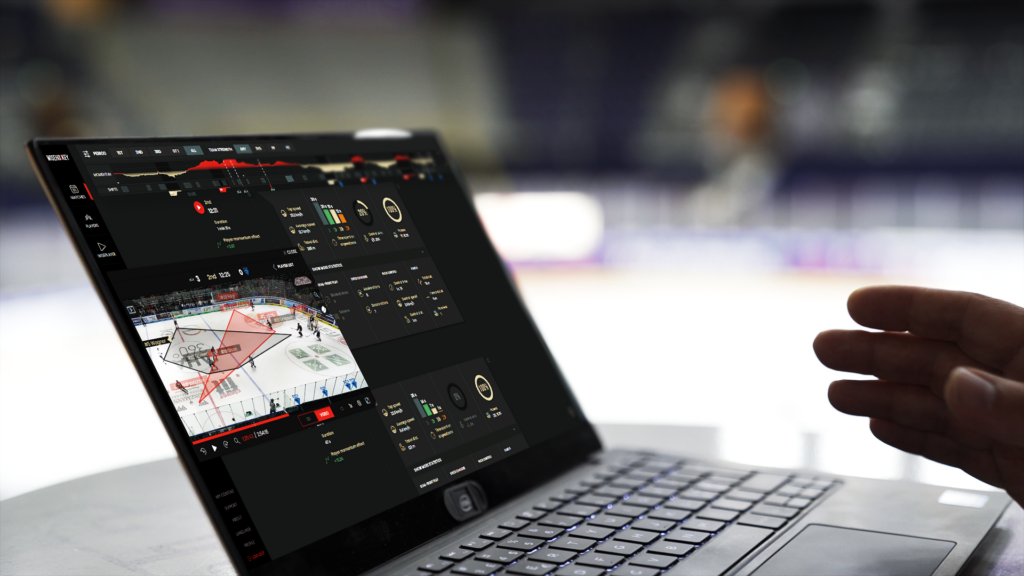 Real-time data enables captivating entertainment and services
Automation and new advanced statistics provide DEL with data and tools that take German ice hockey to the next level in both coaching and fan engagement. In the future, various partners will be able to use real-time statistics to provide more captivating content than ever before. Visualized real-time data will also be available in all DEL arenas for fan engagement purposes.
"Especially in ​​digitalization, we are setting new standards via cooperation with Wisehockey. With our wide partner network, we can create new services for our audience and thus address sports betting, TV, and apps as well as our arenas and local fans in a new and innovative way," says Gernot Tripcke, Managing Director of PENNY DEL.
Being the second most popular team sport after soccer, ice hockey is a growing sport in Germany. DEL's biggest arenas can hold tens of thousands of viewers, and business around the sport is active. Digitalization's opportunities enrich the sports viewing experience.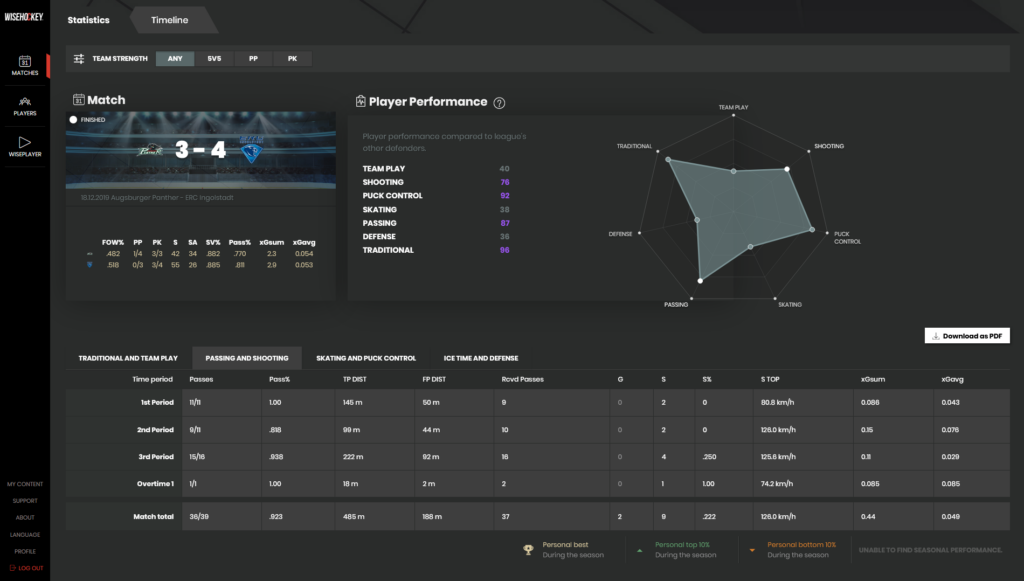 Big leagues use new digital services daily
Wisehockey's Executive Vice President of Sales and Marketing Miska Kuusisto thinks that digital services and solutions are a growing business in sports. DEL's goal of renewing ice hockey and its service network fits together with the vision of Wisehockey.
"Germany is one of the largest markets in the world with enormous potential in digital business. With digitalization, DEL and we want to renew ice hockey and the services around it. They already have an impressive partner network on league and team levels, which naturally gears up the implementation of new digital services and fan engagement activities. This is also a milestone for the whole ice hockey family, as Europe plays now the leading role in real-time analysis and service development," Kuusisto summarizes.
The real-time analytics platform serves not just hockey coaching but also a wider service partner network around the sport. Wisehockey provides a wide portfolio of digital services that are already in daily use in existing partner leagues including the international KHL, the Finnish Liiga, and the Norwegian Fjordkraft Ligaen. In addition to betting, TV and, other digital solutions, Wisehockey's unique real-time data API enables unlimited 3rd party opportunities for DEL's service partners and teams.
Last year the Wisehockey analytics platform was implemented by the Norwegian Fjordkraft Ligaen as the third full professional league after the KHL and the Finnish Liiga. The Wisesport football analytics platform was used in the entire championship series of the Finnish Premier League Veikkausliiga last fall.
For more information contact us.
Wisehockey in short
The Wisehockey system is a fully automated real-time sports analytics platform that gathers game data using Quuppa's advanced positioning technology, and automatically analyzes and presents the data to users in a visualized and easy-to-use format.
The Wisehockey analytics platform has years of experience in introducing the possibilities of real-time data to ice hockey. Smart puck data is widely used in gambling, TV, and media.
Wisesport is an official trademark of the company Wisehockey Ltd. Wisehockey.com