The Wisehockey platform is a fully automated real-time analytics platform. The idea is simple: to gather coordinate data from the game and automatically analyze and present the data to users in a visualized and easy-to-use format.
The Wisehockey platform provides not just fully automated statistics but also real-time features to sports organizations' partners. We want to enrich the service ecosystem and boost fan engagement around sports by providing ready-made data via our real-time data API. Wisehockey provides real-time analytics and services with years of experience and a uniquely wide variety of features. Watch the video above to get to know us!
Recently we posted some mid-season 2021–22 smart puck stats from the Finnish Hockey League Liiga on our Instagram account. These are just a couple of examples from our massive set of fully automated player and team stats from this season.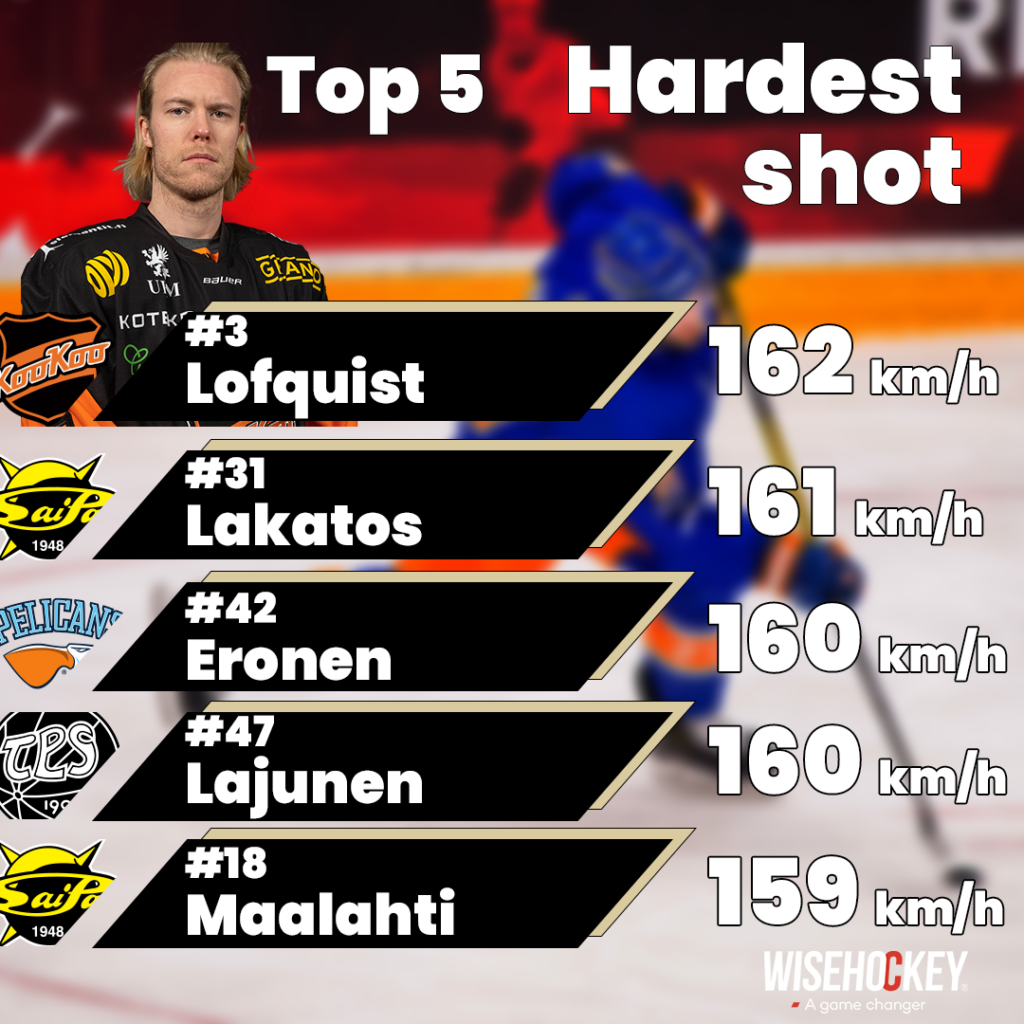 "Hardest shot" is a classic and fan favorite, understandably so. However, Wisehockey provides a lot more than that.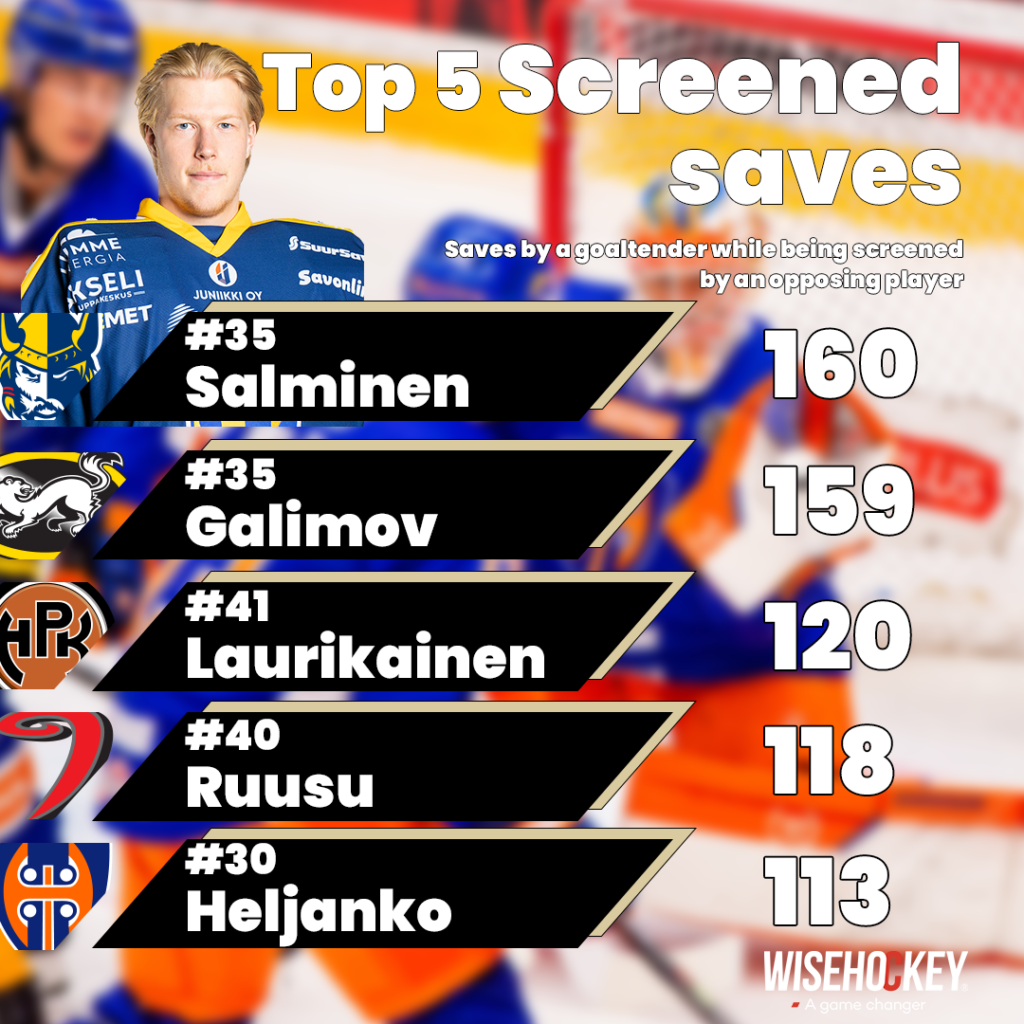 To begin with, we offer a wide variety of goalie statistics. For example, how many times did a goalkeeper save from behind a screen? That's easy to tell from our ready-made data.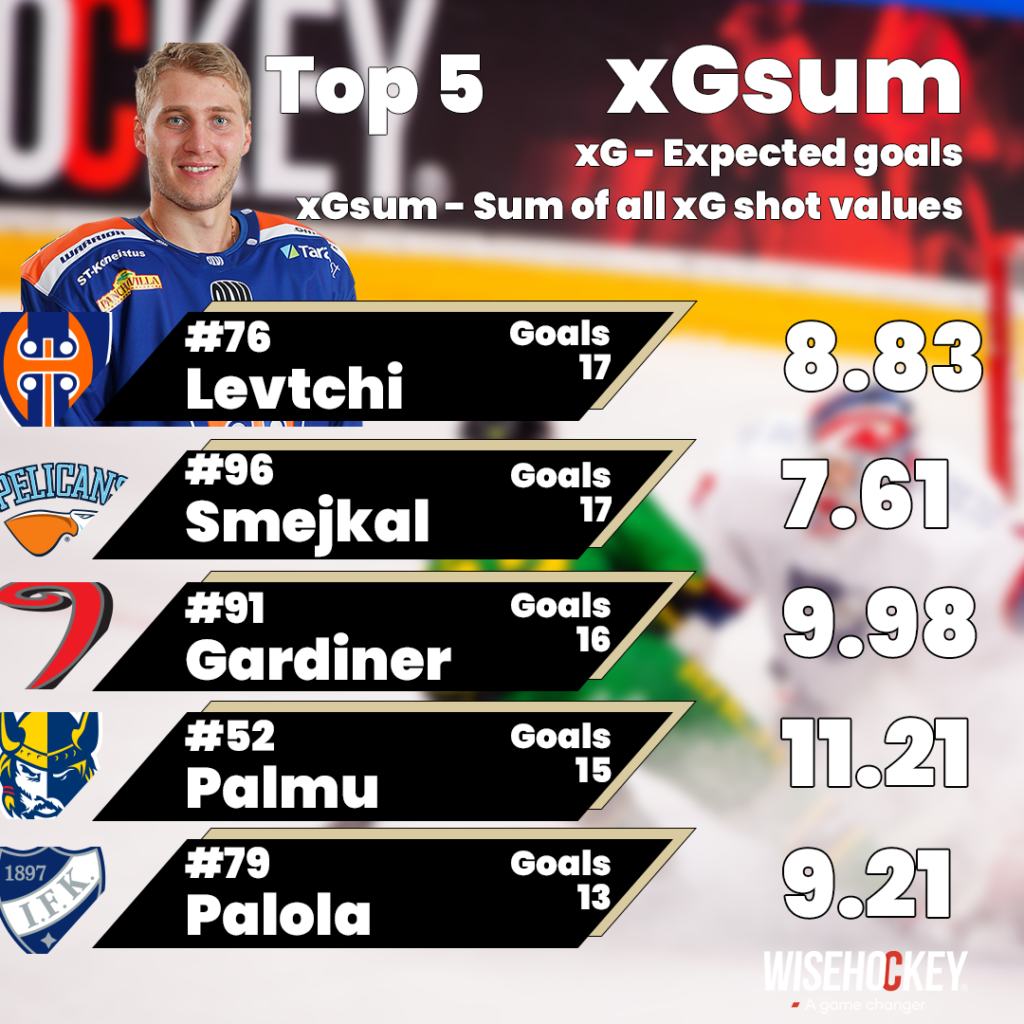 We also provide many advanced statistics such as xGsum. What does it mean? Well, expected goals (xG) is a stat that shows how likely it is that a shot hits the net. The sum of all shots' xG means how many goals the player is statistically likely to score.​
In other words, xGsum shows how many goals a player was statistically likely to score during this season. Does the number of a player's goals correspond to the xGsum? If goals meet or exceed the xGsum, then you've got a highly efficient player who really makes his best shots hit the goal net!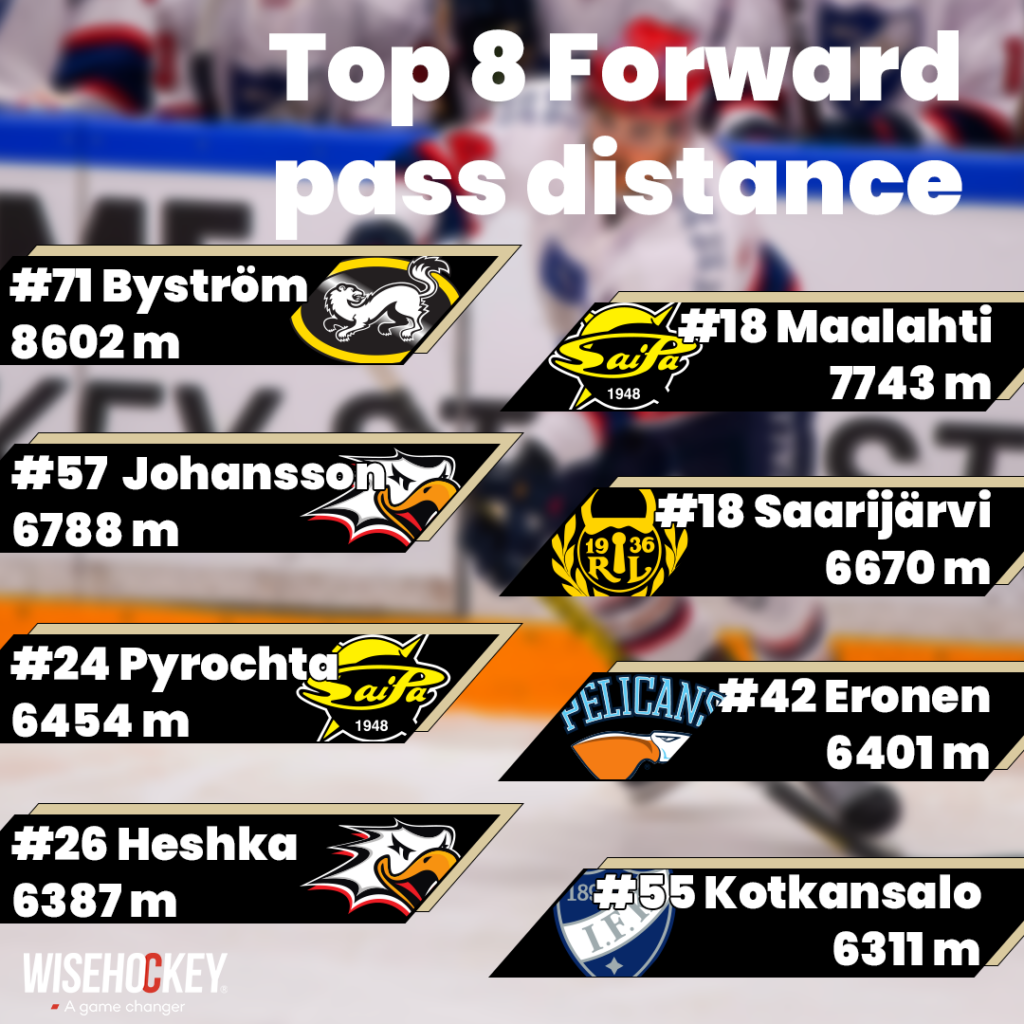 Another example of Wisehockey's unique statistics is "forward pass distance". It means the total distance the puck traveled toward the offensive zone with the player's passes.When the score is high, the player efficiently advances his team's attacks toward the opponent's goal.
Not just trivia—boost fan engagement
What Wisehockey does is not just statistics and trivia. We offer tools not only for coaches but also for sports organizations' partners, enabling unique ways to boost fan engagement via TV, apps, betting, arena media and other digital channels.
Stay on the pulse, follow us on LinkedIn | Twitter | Instagram.