The hockey season in Europe may be over (with more than two thousand games under the Wisehockey platform's belt), but the football summer is here. Read this short piece about how future football pros use Wisesport's fully automated real-time analytics in Finland.
Our fully automated real-time football analytics platform was installed to Eerikkilä Training Center, the home of the Finnish national football teams and player development, in 2020. Now the center is using the Wisesport platform all year round to track players and the ball.
"Just this spring we had 17 events and several games in each event. That makes easily hundreds of tracked games per year," Head of Eerikkilä's Football Services Antti Kekkonen says.
There is a good reason advanced analytics have been introduced to coaching.
Modern coaching tools for pros and youths
Fully automated sports analytics have become a natural part of game and player development in the Finnish football scene. The advanced technology helps clubs and organizations to invest in the development of young athletes at an early stage.
"We are using the analytics platform especially for 10–15 years old prospects," Kekkonen says. These young athletes are the future of Finnish professional football, which is why it is relevant to assist coaching with all modern tools that are also available to professional level of football.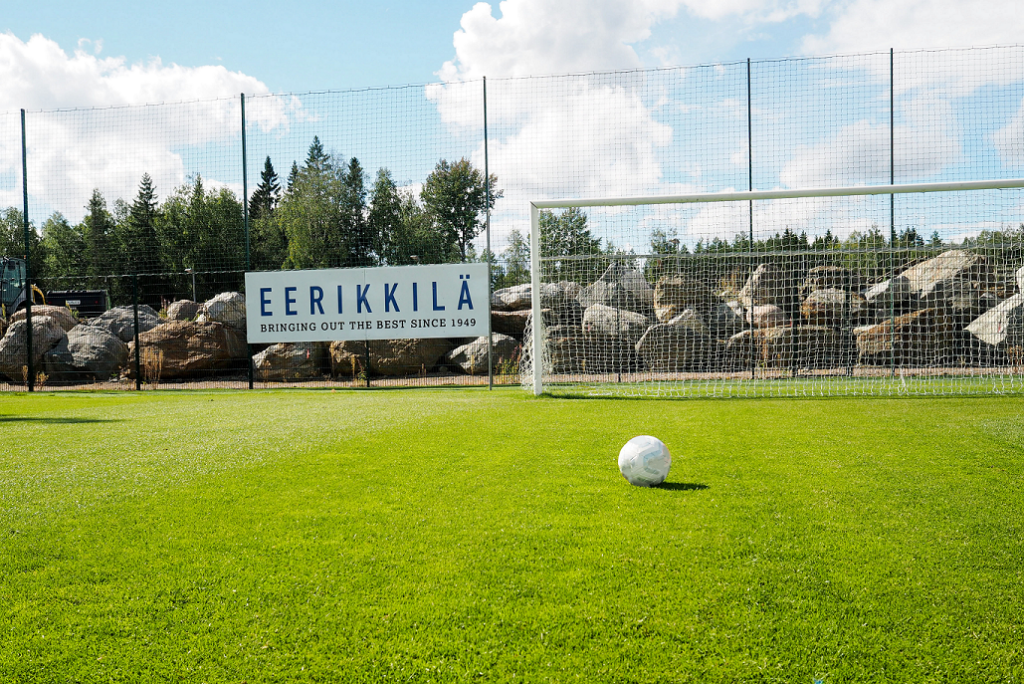 Fully automated analytics platform
The Wisesport platform works in real time and fully automatically. Players and the ball are equipped with small chips that communicate with locators installed around the football field. Automated algorithms process ball and player positioning data in the cloud in real time.
As a result, coaches and other users receive a massive number of visualized game data in only seconds. Statistics vary from teams' statistics such as shot, ball possession, and pass network stats to individual players' performance details.
In addition, the Wisesport platform automatically produces video clips of game events such as shots and throw-ins.
Moreover, the platform's analytics are continuously refined with new and enhanced features. Wisesport's collaboration with the Football Association of Finland ensures that developers of the platform have access to real game data and top-tier football knowledge.